James & Rachel Bowen-Rawls
James Adam Rawls, the son of James H., was born in Brilliant, Marion Co.AL.on Mar.31,1896. On Apr.29,1917 he married Rachel L.Bowen, the dau. of Samuel.
James worked as a barber, but he also worked for the CCC. and was a WWI Veteran. He moved a lot, he would buy a house, fix it up and sell. By 1932, he stayed in Carbon Hill,Walker Co. except for a couples of years in the 40's he went to Jasper, then back to Carbon Hill, where he lived until 1967. After 18 days in the VA hospital in Birmingham, he died of heart failure. He was buried back in Marion Co. Just a mile or two from his birth place.
He and Rachel were the parents of four daughters.
They were married 50 1/2 yrs. both buried Gold Mine Church Cem.Marion Co.AL.

children:

Jean Ivalee 7/3/1918-11/3/1979 m.1946 J.A.Lindsay, m.1952 A.J.Marksz
two daughters, two sons

Myrtie Ree 9/23/1920-7/25/1995 m. Harry F.Walker
seven sons, one daughter

Ala Dee 1/24/1923- m.J.Lloyd Bagwell
two sons, one daughter

Ida Bee 7/29/1930-9/24/1931


Pvt.J.A.Rawls, 1918, age 22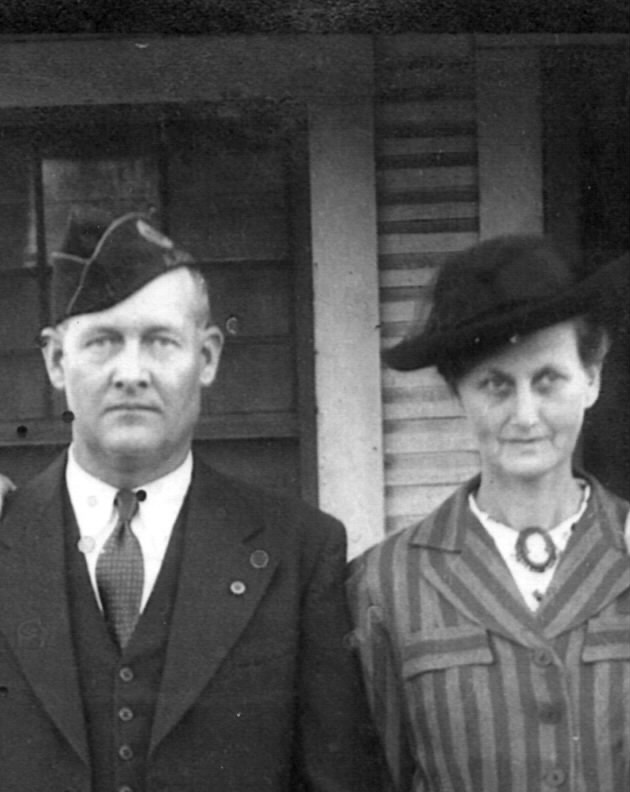 About 1942